Board of Directors
| | |
| --- | --- |
| Founder and President  | Founder and Executive Director  |
| | |
| --- | --- |
| University of Pennsylvania | Former United Nations Under Secretary General |
Ana Lita, Ph.D.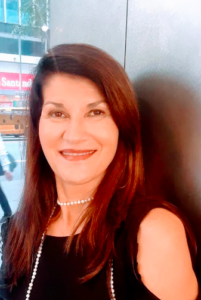 Ana Lita, Ph.D, is the Co-founder and Executive Director of the Global Bioethics Initiative (GBI), an international not-for-profit organization incorporated in the State of New York in July 2011, and the former director of the Appignani Bioethics Center. She received a Ph.D. degree from Bowling Green State University, Ohio, specializing in Applied Ethics and Social Philosophy, an M.A. in Sociology from the Central European University, Prague, and a B.A. in History of Philosophy from the University of Bucharest, Romania. She held a tenure track position (2001-2004) as an Assistant Professor of Philosophy at Lincoln University, Missouri. From September 2009 to June 2010 she was a visiting scholar at the University of Pennsylvania Center for Bioethics. University of Pennsylvania Center for Bioethics. Dr. Lita was the beneficiary of a Soros Foundation Fellowship while studying at the Central European University and a National Association Fellowship for International Scholars as a graduate student at Bowling Green State University. In 1995 she was a visiting researcher at the European University Institute Department of Law in Florence. She served as a junior researcher at the Institute for Educational Sciences in Bucharest, Romania from 1991-1995, where she was responsible for a joint research project on Adult Education with UNESCO Institute for Education in Hamburg, Germany. Prior to her involvement with non-profit organizations she taught social sciences and philosophy in Europe and the United States. The author of numerous conference presentations, in addition to scholarly and popular publications, Dr. Lita is an active voice in public and academic discourse. Her teaching and writings have focused on ethics of health care, medical ethics and bioethics. Ana sits on the Bioethics Committee of the International Federation for Medical and Biological Engineering (IFMB) and serves as a board member of the Genetics Policy Institute. She is fluent in English, Romanian, French, and Italian. Email: alita@globalbioethics.org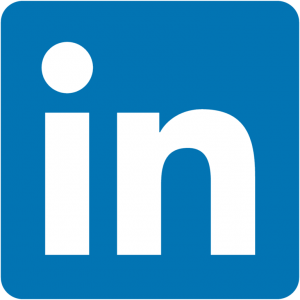 Charles H. Debrovner, M.D.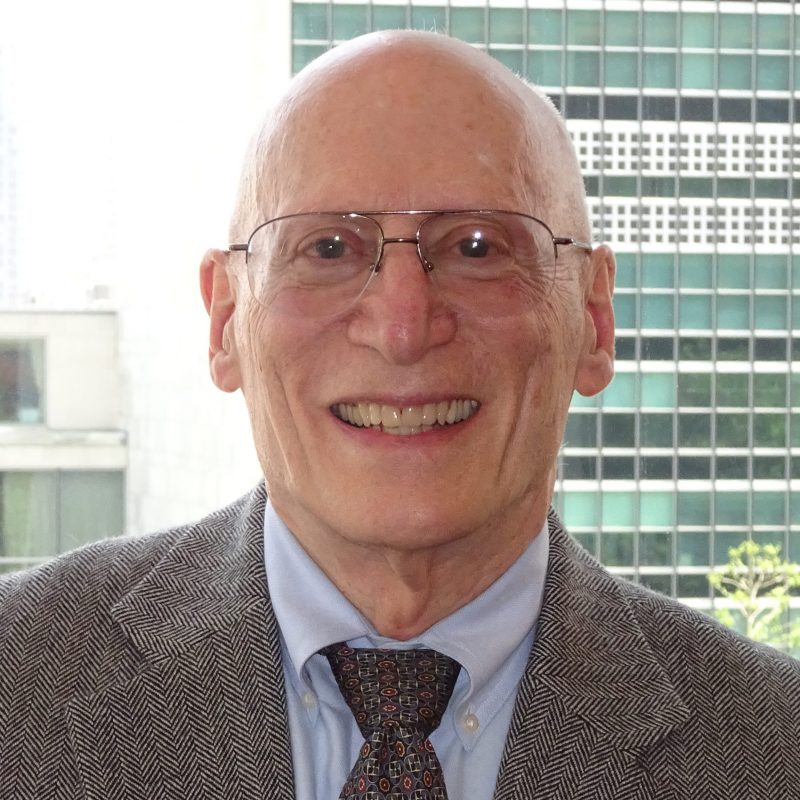 Charles H. Debrovner,
M.D., is a Summa Cum Laude graduate of Yale University and a member of the NYU School of Medicine, Class of 1960. Since 1984, he has supported the 
New York Society for Ethical Culture
, serving as its President for six years and a Board Member of the
Ethical Culture Fieldston Schools
 for twenty years. For more than a decade he was the President of the
Humanist Institute.
Dr. Debrovner has devoted much of his professional life helping couples challenged with reproductive difficulties and infertility to achieve their dream of a family. He is the former Chair of the Department of Obstetrics and Gynecology at the French & PolyClinic Hospitals in New York City and Emeritus Senior Attending Physician at St. Lukes-Roosevelt Hospital. Though retired from clinical practice, he remains a Clinical Professor at NYU Langone School of Medicine. Currently, he is the Medical Coordinator for Obstetrics and Gynecology at the New York State Department of Health Office of Professional Medical Conduct. Fitting his expertise, Dr. Debrovner is especially interested in ethical issues related to assisted reproductive technologies (ART), abortion, female genital mutilation, and cloning, within the framework of human reproductive rights. He continues to serve as an expert in medical-legal matters. He lives in New York City.
Jonathan Moreno PhD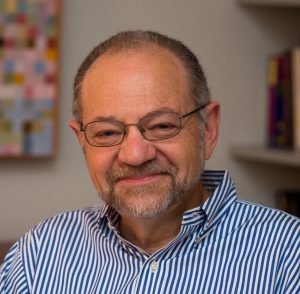 Vice President
Jonathan D. Moreno is the David and Lyn Silfen University Professor at the University of Pennsylvania, where he is a Penn Integrates Knowledge (PIK) professor. At Penn he is also Professor of Medical Ethics and Health Policy, of History and Sociology of Science, and of Philosophy.
His most recent books are Everybody Wants to Go to Heaven but Nobody Wants to Die: Bioethics and the Transformation of Healthcare in America, co-authored with Penn president Amy Gutmann; and The Brain in Context: A Pragmatic Guide to Neuroscience, written with neuroscientist Jay Schulkin.
Among Moreno's previous books are, The Impromptu Man: J.L. Moreno and the Origins of Psychodrama Encounter Culture and the Social Network and The Body Politic which was named a Best Book of 2011 by Kirkus Reviews; Undue Risk, nominated for the Virginia Book Award; and Mind Wars, which was referenced by the screenwriter of The Bourne Legacy.
He has published more than a thousand papers, articles, reviews and op-eds. Moreno's writings have been translated into German, Japanese, Korean, Portuguese and Romanian.
Moreno is senior consultant to a six-year, 10 million euro project on cold war medical science on both sides of the iron curtain, funded by the European Research Council. Moreno's op eds have been published in venues including The New York Times, The Wall Street Journal, Science, Nature, Slate, Politico, The Hill, Foreign Affairs, Axios.com, The Huffington Post, and Psychology Today. 
He often appears on broadcast and online media.  He was co-host of Making the Call, an Endeavor Content podcast and was a columnist for ABCNews.com. Formerly Moreno was a senior fellow at the Center for American Progress in Washington, DC. and editor of the online magazine Science Progress. The American Journal of Bioethics has called him "the quietly most interesting bioethicist of our time."
Moreno is an elected member of the National Academy of Medicine. He has served as a staff member or adviser to many governmental and non-governmental organizations, including the UNESCO International Bioethics Committee, three U.S. presidential commissions, the Department of Defense, the Department of Homeland Security, the Department of Health and Human Services, the Centers for Disease Control, the Federal Bureau of Investigation, the Howard Hughes Medical Institute, and the Bill and Melinda Gates Foundation. In 2008-09 he served as a member of President Barack Obama's transition team.
Moreno received his Ph.D. in philosophy from Washington University in St. Louis, was an Andrew W. Mellon post-doctoral fellow, holds an honorary doctorate from Hofstra University and is a recipient of the College of William and Mary Law School Benjamin Rush Medal, the Dr. Jean Mayer Award for Global Citizenship from Tufts University, and the Penn Alumni Faculty Award of Merit.  He has held the honorary Visiting Professorship in History at the University of Kent in Canterbury, England. In 2018 the American Society for Bioethics and Humanities presented him with its Lifetime Achievement Award. 
Website: www.jonathandmoreno.com  
Rachel Mayanja, LMM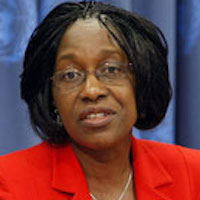 Secretary
Rachel Mayanja, LLM 
Former United Nations Special Adviser of the Secretary-General on Gender Issues and the Advancement of Women
Ms. Rachel N. Mayanja is a Ugandan lawyer. She was a diplomat and a long-serving career international civil servant with vast experience in normative, policy and operational work of the United Nations including peace-building, peace-keeping and inter-agency collaboration. She served as the United Nations Secretary-General's Special Adviser on Gender Issues and Advancement of Women. She was appointed to that position by the United Nations Secretary-General in 2004. Ms. Mayanja's career with the UN started in the Women's Division shortly after the first World Conference in Mexico in the midst of sensitization of the world to women's right to equality, development and peace. As Secretary to the drafting committee of the Convention on the Elimination of Discrimination against Women, she was actively involved in the establishment of this landmark legal instrument. Ms. Mayanja actively participated in peace-building and peacekeeping missions, first with the United Nations Transition Assistance Group (UNTAG) in Namibia from 1989 to1990 and later in the United Nations Iraq/Kuwait Observation Mission (UNIKOM) from 1992 to1994. This first hand knowledge proved essential in her role as the Secretary-General's Special Adviser, especially in the area of women, peace and security.  Immediately before assuming the position of Special Adviser on Gender Issues and Advancement of Women, Ms. Mayanja served as Director of Human Resources Management Division at the Food and Agriculture Organization (FAO). She was instrumental in the introduction of Human Resources Management reforms at FAO. The challenges faced by FAO were shared by other agencies as well as the Secretariat. Ms. Mayanja's leadership and management style, founded in consensus-building and teamwork, were critical to the smooth implementation of human resources management reforms not only in FAO but at the UN system-wide level. Ms. Mayanja, a national of Uganda, obtained law degree from Makarere University, as well as Master's Degree in Law from the Harvard University Law School. She has three children.