2022
| | |
| --- | --- |
| University of Oxford | University of Pennsylvania |
| | |
| --- | --- |
| The University of Haifa, Israel | Senior Research Advisor RAINN |
| | |
| --- | --- |
| TOBB University of Economics and Technology | Good Clinical Practice Alliance |
| | |
| --- | --- |
| NYU Langone Medical Center | Icahn School of Medicine, Mount Sinai |
| | |
| --- | --- |
| University of the Free State | Icahn School of Medicine at Mount Sinai |
| | |
| --- | --- |
| NYU Langone Medical Center | Seton Hall University |
| | |
| --- | --- |
| Columbia University and Touro College | Icahn School of Medicine, Mount Sinai |
Jonathan Moreno PhD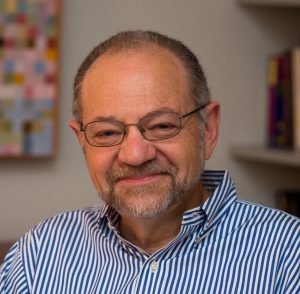 Keynote Speaker
Jonathan D. Moreno is the David and Lyn Silfen University Professor at the University of Pennsylvania, where he is a Penn Integrates Knowledge (PIK) professor. At Penn he is also Professor of Medical Ethics and Health Policy, of History and Sociology of Science, and of Philosophy.
His most recent books are Everybody Wants to Go to Heaven but Nobody Wants to Die: Bioethics and the Transformation of Healthcare in America, co-authored with Penn president Amy Gutmann; and The Brain in Context: A Pragmatic Guide to Neuroscience, written with neuroscientist Jay Schulkin.
Among Moreno's previous books are, The Impromptu Man: J.L. Moreno and the Origins of Psychodrama Encounter Culture and the Social Network and The Body Politic which was named a Best Book of 2011 by Kirkus Reviews; Undue Risk, nominated for the Virginia Book Award; and Mind Wars, which was referenced by the screenwriter of The Bourne Legacy.
He has published more than a thousand papers, articles, reviews and op-eds. Moreno's writings have been translated into German, Japanese, Korean, Portuguese and Romanian.
Moreno is senior consultant to a six-year, 10 million euro project on cold war medical science on both sides of the iron curtain, funded by the European Research Council. Moreno's op eds have been published in venues including The New York Times, The Wall Street Journal, Science, Nature, Slate, Politico, The Hill, Foreign Affairs, Axios.com, The Huffington Post, and Psychology Today. 
He often appears on broadcast and online media.  He was co-host of Making the Call, an Endeavor Content podcast and was a columnist for ABCNews.com. Formerly Moreno was a senior fellow at the Center for American Progress in Washington, DC. and editor of the online magazine Science Progress. The American Journal of Bioethics has called him "the quietly most interesting bioethicist of our time."
Moreno is an elected member of the National Academy of Medicine. He has served as a staff member or adviser to many governmental and non-governmental organizations, including the UNESCO International Bioethics Committee, three U.S. presidential commissions, the Department of Defense, the Department of Homeland Security, the Department of Health and Human Services, the Centers for Disease Control, the Federal Bureau of Investigation, the Howard Hughes Medical Institute, and the Bill and Melinda Gates Foundation. In 2008-09 he served as a member of President Barack Obama's transition team.
Moreno received his Ph.D. in philosophy from Washington University in St. Louis, was an Andrew W. Mellon post-doctoral fellow, holds an honorary doctorate from Hofstra University and is a recipient of the College of William and Mary Law School Benjamin Rush Medal, the Dr. Jean Mayer Award for Global Citizenship from Tufts University, and the Penn Alumni Faculty Award of Merit.  He has held the honorary Visiting Professorship in History at the University of Kent in Canterbury, England. In 2018 the American Society for Bioethics and Humanities presented him with its Lifetime Achievement Award. 
Website: www.jonathandmoreno.com  
Phaik Yeong Cheah PhD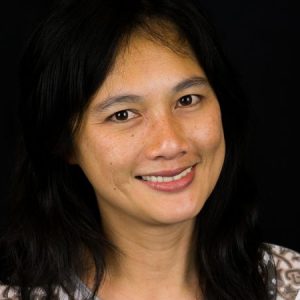 Professor Phaik Yeong Cheah, a Professor of Global Health at the University of Oxford, is based in Bangkok at the MORU Tropical Health Network. She is the founder and current head of Bioethics and Engagement at MORU. Phaik Yeong was the head of MORU's Clinical Trials Support Group for seven years.  Before moving to MORU, Bangkok in 2007, she worked in the Clinical Trials & Research Governance office at Oxford.
She currently manages MORU's community and public engagement programme that aims to ensure that MORU's research is ethical, and responsive, and that its potential health impact is maximized. With colleagues at MORU, she has initiated many engagement activities in Southeast Asia, such as establishing public and community advisory groups (e.g. Tak Province Community Ethics Advisory Board in 2009), science theatre programmes, and science cafes in Thailand, Myanmar, Cambodia and Laos. A project she led, "Village Drama Against Malaria" won the 2019 University of Oxford Vice Chancellor's Choice Award for Public Engagement.
Phaik Yeong's research focuses on ethical issues arising in research with underserved populations, in particular how to ethically involve children, migrants, refugees and other vulnerable groups in research. Her other area of research is how to promote fair and equitable sharing of individual-level health research data, which includes how to ensure that data sharing and big data does not exacerbate existing inequalities between higher- and lower-income setting researchers.
Phaik Yeong was a fellow at the Rockefeller Foundation Bellagio Centre in Mar-Apr 2019. She has been a member of the Steering Committee of the Global Forum on Bioethics in Research (GFBR) since 2016, and a Board Member of the UN-affiliated Global Bioethics Initiative based in New York since 2018. She is a member of the Steering Committee of the University of Oxford's MSc International Health & Tropical Medicine and teaches some of its ethics and engagement modules.
Phaik Yeong grew up in Malaysia, has a degree in Pharmacy, MSc in Bioethics and PhD in Pharmaceutical Sciences. As part of her PhD work, she coordinated a multi-centre clinical trial on chronic prostatitis in Malaysia. 
Mary Simmerling PhD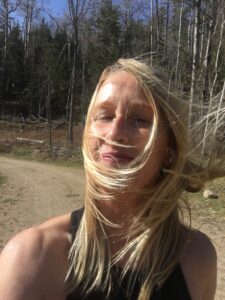 Mary is a Senior Research Advisor & National Leadership Council Member for RAINN (Rape and Incest National Network) and is active in a number of nonprofit organizations in the US and Canada that provide direct services to survivors of trauma. She holds several degrees in Philosophy, including a BA from Roosevelt University and an MA and PhD from University of Illinois at Chicago, as well as an MA in Psychology from Adler University. Mary's professional experience includes more than two decades of work in higher education and hospital administration, during which time she has held senior leadership positions in administration including as an Assistant Dean for Research Integrity at Cornell Medical School and Vice President for Quality & Patient Safety at New York Presbyterian Hospital. Mary has served on the faculty of both the University of Chicago and Cornell University's medical schools. Mary's primary research interests are in the areas of applied ethics, social justice, psychology, trauma recovery, and the healing powers of the creative self through writing and art.
Michael R. Berman MD, MBI ,FACOG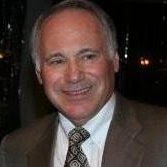 Michael R. Berman, MD, MBI, FACOG is a Senior Faculty member in the department of Obstetrics, Gynecology and Reproductive Science at the Icahn School of Medicine at Mount Sinai. After post graduate training in Obstetrics and Gynecology at Yale-New Haven Hospital, Dr. Berman joined the clinical faculty at the Yale University School of Medicine where he practiced Obstetrics and Gynecology for 36 years and was Clinical Professor in the School of Medicine. Dr. Berman founded the Hygeia Foundation, Inc., a non-profit organization whose mission is to comfort those who grieve the loss of a pregnancy or newborn child and to address disparities in access to healthcare services for medically and economically underserved families.
He is a recipient of the Association of Professors in Gynecology and Obstetrics Teaching Award, the C. Lee Buxton Teaching Award, has been invited to present his work internationally and has been interviewed on CBS, the Discovery Channel and the NBC Today Show. In 2012, Dr. Berman was appointed to the faculty at Mount Sinai Beth Israel as the Associate Chairman for Quality and Safety in the Department of Obstetrics of Gynecology and Medical Director of the Labor and Delivery Unit. Upon his arrival, he implemented the hospital's first full-time Laborist Program consisting of four full-time, Board-Certified physicians whose primary professional focus is the intra-partum, obstetrical care of laboring patients The Mount Sinai Beth Israel Laborist Program provides a structured, collaborative, patient-centric approach to improve quality, safety and patient experience on the Labor Floor. Dr. Berman is Chairman of and member on many Quality and Safety Committees in the Mount Sinai Health System. In June, 2014, he received a Master's Degree in Biomedical Informatics at the Oregon Health and Science University, with a major focus on personal health records and disparities in access to health-care information technologies ("Digital Divide").
Dr. Berman is the author of the book, Parenthood Lost: Healing the Pain after Miscarriage, Stillbirth and Infant Death and many poems and essays documenting the human condition and how we as physicians and healthcare providers affect and are affected by our patient's experiences. His most recent manuscript is, When Love Impales the Heart, A Doctors Poems of Eulogy and Celebration.
Ilene Wilets PhD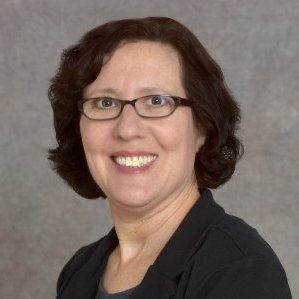 Dr. Ilene Wilets is an Associate Professor in the Department of Environmental Medicine and Public Health at the Icahn School of Medicine at Mount Sinai in New York. Within the Department of Environmental Medicine, Ilene supports faculty and research staff in meeting institutional and federal regulatory requirements for research involving human subjects
Dr. Wilets also serves as a Chair for the Institutional Review Board (IRB) at Mount Sinai, overseen by the Program for the Protection of Human Subjects (PPHS). At PPHS, she is engaged in research review, the conduct of research on research ethics, as well as advising investigators and study staff about institutional research policy and federal human subjects protection regulation. She has developed curricula for the research community on working with IRBs, the responsible conduct of research, and informed consent, among other topics..
Her interests include, but are not limited to, decision-making for research participation, the evaluation of study risk and benefit, informed consent and voluntariness. Dr. Wilets is the Principal Investigator of the CLEAR (Consent Language Explicit And Reasonable) Initiative, a study designed to improve consent form language.
She is delighted to serve as a member of the Bioethics Education International advisory board.
Frederick Licciardi MD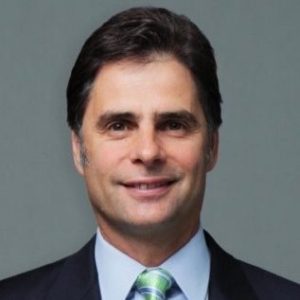 Frederick Licciardi MD, Professor in Department of Obstetrics and Gynecology, NYU Langone Medical Center, Dir Oocyte Donation Program NYU Fertility Center, email: fredivf@yahoo.com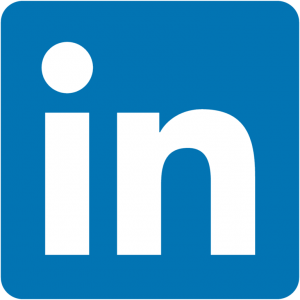 Perihan Elif Ekmekci,MD,PhD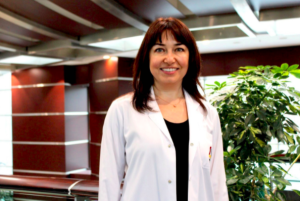 Perihan Elif EKMEKCİ (M.D., Ph.D.) graduated from Ankara University School of Medicine (1995), and she also has bachelor's degree from Anadolu University Business Administration Faculty (2009). 
In 2014 she accomplished her Ph.D. degree on History of Medicine and Ethics. She was a Fogarty Fellow in 2013-2014 and she had her master's certificate on research ethics through this fellowship at Harvard University. Dr Ekmekci was a research fellow in Imperial College Tanaka Business school in 2006. In 2015 she was the Turkish fellow for Western Institutional Review Board Research Ethics Program. 
She served as the head of EU relations department of Ministry of Health Turkey (2007-2016) and developed several projects in alliance with the EU. She was the Turkish representative for the European Center for Disease Control Advisory Board and served in this position between years 2011-2016. 
Currently she is the head of History of Medicine and Ethics department and deputy dean of TOBB ETU School of Medicine. 
She is serving as the head of Intuitional Review Board of TOBB ETU and executive committee member of Health Sciences Institute of TOBB ETU. She is a member of open science committee of TOBB ETU. 
She established International Bioethics Unit at TOBB ETU in 2019 and she is the head of this unit since then. She is a member of World Association for Medical Law and the International Forum of Teachers of the UNESCO Chair in Bioethics. 
She has several publications in distinguished journals on ethics and history of medicine. Dr Ekmekci is the co-author of the book titled "Artificial intelligence and Bioethics" published by Springer in 2020. She is teaching undergraduate and postgraduate courses on history of medicine and ethics.
Joseph Lowy, M.D.
Joseph Lowy , M.D., Clinical Professor in Department of Medicine, NYU Langone Medical Center, Dir Palliative Care Service NYU Division of Geriatric Medicine and Palliative Care, email: joseph.lowy@nyumc.org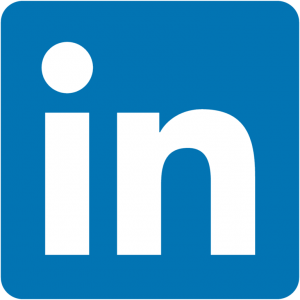 Joyce Tsoka-Gwegweni PhD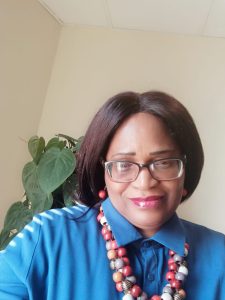 Joyce M Tsoka-Gwegweni, PhD. Vice-Dean for Research and Associate Professor of Public Health and Vice Dean in Research, Transformation and Marketing, in the Faculty of Health Sciences at the University of the Free State (UFS), South Africa. Current Chair of the UFS Faculty Research and Postgraduate Committee. Former Chair of the Biomedical Research Ethics Committee (Institutional IRB) at the University of KwaZulu-Natal (UKZN), South Africa.
Bryan Pilkington PhD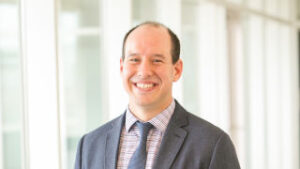 Dr. Pilkington's research focuses on questions in bioethics, where he is especially interested in conscience, moral responsibility, and the ethics of healthcare practice, and in moral and political philosophy, in particular on the concept of dignity. He lectures on practical ethical challenges in medicine and the practice of healthcare professionals and teaches courses in normative and applied ethics, including courses in ethical theory, bioethics, business ethics, environmental ethics, and political philosophy. 
Dr. Pilkington currently serves on the Editorial Board of the Journal of Medicine and Philosophy and the Editorial Advisory Boards of HealthCare Ethics Committee Forum and Christian Bioethics. He is a Junior Scholar in Bioethics at the Paul Ramsey Institute, and holds appointments as Associate Professor of Medical Sciences in the Hackensack Meridian School of Medicine at Seton Hall University, Adjunct Associate Professor in the College of Nursing, and Affiliated Faculty in the Department of Philosophy. 
Prior to joining the Seton Hall community, Dr. Pilkington served as the Director of Academic Programs at Fordham University's Center for Ethics Education, where he directed Fordham's MA program in Ethics and Society, Fordham's minor in Bioethics, and taught classes in Philosophy. Prior to that, Dr. Pilkington was Assistant Professor of Philosophy at Aquinas College, where he served as Chair. Dr. Pilkington is the winner of two Lilly Foundation Faculty Research Partnership Awards, the 2016 Aquinas College Outstanding Teacher Award, a 2015 Aquinas College Outstanding Scholar Recognition Award Nominee, the University of Notre Dame Outstanding Graduate Student Teaching Award, and the John B. Noss Prize in Philosophy from Franklin and Marshall College. He is also a member of Phi Beta Kappa.
John Loike PhD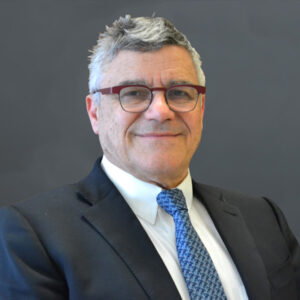 Dr. John D. Loike PhD, serves as the interim Director of the Master of Science Degree and the Graduate Certificate program in Bioethics and Humanities, New York Medical College. He is also Professor of Biology at Touro University, Adjunct at Columbia University College of Medicine, and Columbia College. 
Dr. John Loike joined Lander College of Arts & Sciences in the Fall of 2017 after serving as the co-director for graduate studies in the Department of Physiology Cellular Biophysics and director of Special Programs in the Center for Bioethics at Columbia University College of Physicians and Surgeons.
His biomedical research focuses on how human white blood cells combat infections and cancer. Loike lectures internationally on emerging topics in bioethics, organizes international conferences, and has over 150 papers and abstracts published in the areas of immunology, cancer and bioethics.
He has published many groundbreaking articles on bioethics and specifically deals with bioethics from a Jewish perspective. Loike has a Ph.D. from the Albert Einstein College of Medicine of Yeshiva University.
Jacob Appel MD, JD, MPH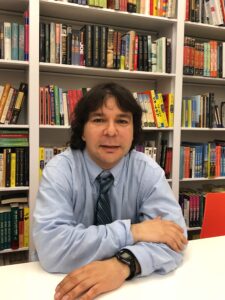 Jacob M. Appel MD JD MPH is Associate Professor of Psychiatry and Medical Education at the Icahn School of Medicine at Mount Sinai where he serves as Director of Ethics Education in Psychiatry and Assistant Director of Academy for Medicine & the Humanities.  He is currently co-chair of the Group for the Advancement of Pscyhiatry's Committee on Psychiatry and the Law and a judge for the 2021 National Book Critics Circle Awards.   He is the author of twenty volumes of fiction and nonfiction, most recently Who Says You're Dead? (Algonquin, 2019), a compendium of ethical dilemmas. 
Francis P. Crawley MA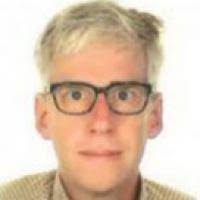 Francis P. Crawley is the Executive Director of the Good Clinical Practice
Alliance – Europe (GCPA) in Brussels, Belgium. He is the founder and
Director of the Strategic Initiative for Developing Capacity in Ethical Review
(SIDCER). He coordinates the GCPA-SIDCER European Fellowship in
Research Ethics (EFRE) He is a philosopher specialised in ethical, legal, and
regulatory issues in health research, having taught at several European, Asian,
and Middle East universities. He is the past Secretary General, Ethics Officer,
and Chairman of the Ethics Working Party at the European Forum for Good Clinical Practice.
He currently chairs the methodologies sub-group of the Real Word Data Working Group at the Faculty of Pharmaceutical Medicine, Royal Colleges of Physicians. He has acted as an author or expert for the leading international and European research ethics and GCP guidelines, as well as for several guidelines in Asia, Africa, the Americas, and Europe.
He was for 15 years the Chairman of the Ethical Review Committee of the International Network for Cancer Treatment and Research (INCTR); a member of the INCTR Tissues Committee; and a member of the Ethics Committee of the European Organization for Research & Treatment of Cancer; Consultant to the Peking University Institutional Review Board; and a member of the Steering Committee of the Chinese Ethics Committee of Registering Clinical Trials (ChECRCT). He has been a member of the joint EMVI-AMVTN Ethical Review Committee; a Permanent Liaison Officer to the International Bioethics Committee of UNESCO; and a Contact Officer for CIOMS. In 2006 he was Visiting Expert in research ethics at the Ministry of Health, Singapore.
He was the committee chairman of the WHO guidelines on ethics committees and data monitoring committees; and he was a member of the Scientific Advisory Committee for the World Health Organization's International Clinical Trials Registry Platform (ICTRP). He also served for four years on the UNAIDS Ethical Review Committee. He is a co-founder and past Steering Committee Member of the Global Forum for Bioethics in Research; a past member of the Committee of Interested Parties of the Centre for the Management of Intellectual Property in Health Research & Development; a past member of the European Science Foundation's Education Working Group, and a past member of the WHO GCP Handbook drafting committee. In addition, he is a member of the Ethics Working Group, European Academy of Paediatrics (UEMS-EAP); and an investigator in several European Commission projects, including 'The Development of European Standards on Confidentiality and Privacy in Healthcare among Vulnerable Patient Populations', 'Ethical Function in Hospital Ethics Committees', & 'Ethical
Considerations in Clinical Trial Collaboration with Developing Countries', 'European Network for Expertise for Rare Paediatric Neurological Disorders (nEUroped)' and Relating Expectations and Needs to the Participation and Empowerment of Children in Clinical Trials (RESPECT). He is also a member of past Vice-Chairman of the Ethics Committee of the International Society for Medical Publication Professionals.
He was the Co-facilitator for the Ethics Roundtable at the Africa Centre for Health & Population Studies in South Africa where he taught a modular GCP course and where he was a member of a DSMB for an HIV vertical transmission study. He is also a member of several regional organizations for ethics in research in Central and Eastern Europe, Asia, Africa, and Latin America. He founded the AfroGuide Project: Developing Guidelines for Health Research in Africa, with the UN Economic Commission for Africa and the African Union. He serves on several editorial boards for international journals.
Michael L. Gross PhD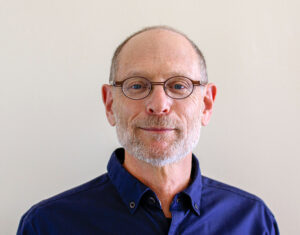 Keynote Speaker
Michael L. Gross is a Professor of Political Science at The University of Haifa, Israel,
specializing in military ethics and military medical ethics and related questions of
national security.
His articles have appeared in numerous prominent journals. His books
include Ethics and Activism (Cambridge, 1997), Bioethics and Armed Conflict (MIT,
2006), Moral Dilemmas of Modern War (Cambridge, 2010); The Ethics of Insurgency
(Cambridge, 2015), Military Medical Ethics in Contemporary Armed Conflict (Oxford,
2021) and two edited volumes, Military Medical Ethics for the 21st Century (Routledge,
2013) and Soft War (Cambridge, 2017).
He is editor of the Routledge book series War, Conflict and Ethics and has led workshops on battlefield ethics, medicine, and national security for the Dutch Ministry of Defense, The US Army Medical Department, the Defence Medical Services (UK), The US Naval Academy, the Israel Defense Forces and the International Committee of Military Medicine.