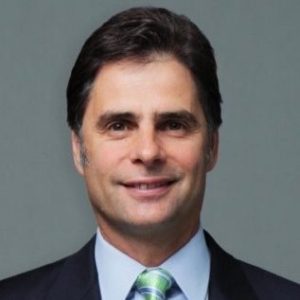 Dr. Licciardi is a Professor in the Department of Obstetrics and Gynecology at NYU Grossman School of Medicine. He is a practicing reproductive endocrinologist at NYU Langone Fertility Center, where he is the Director of the Fellowship Program in Reproductive Endocrinology. Dr. Licciardi completed advanced infertility training with a fellowship in Reproductive Endocrinology and Infertility at the Cornell Medical Center in New York, NY. He received his residency training in obstetrics and gynecology at St. Barnabas Medical Center and earned his medical degree from the Rutgers State University of New Jersey.
Dr. Licciardi's numerous clinical articles have been published in the Journal of Assisted Reproduction and Genetics, Obstetrics & Gynecology, Fertility & Sterility, Scientific Reports and the New England Journal of Medicine.
He has been recognized by the American Fertility Association for his dedication to the treatment of infertile patients. He is the author of the award winning Infertility Blog. Dr. Licciardi has been featured in national media, including the Today Show, CNN, Cosmopolitan, The New York Times and others. He has served on the board of the Society of Assisted Reproductive Technologies.
His areas of special interest include female infertility, in vitro fertilization, egg freezing, hysteroscopy, artificial insemination, fertility, egg donation, preimplantation diagnosis, gynecological surgery, fertility preservation, male infertility, fibroid tumor, ovulation induction, surrogate mothers, endometriosis, recurrent miscarriage, oocyte recovery, polycystic ovary syndrome, endometriosis surgery, ectopic pregnancy, and minimally invasive surgery.