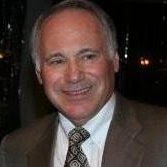 Michael R. Berman, MD, MBI, FACOG is a Senior Faculty member in the department of Obstetrics, Gynecology and Reproductive Science at the Icahn School of Medicine at Mount Sinai. After post graduate training in Obstetrics and Gynecology at Yale-New Haven Hospital, Dr. Berman joined the clinical faculty at the Yale University School of Medicine where he practiced Obstetrics and Gynecology for 36 years and was Clinical Professor in the School of Medicine. Dr. Berman founded the Hygeia Foundation, Inc., a non-profit organization whose mission is to comfort those who grieve the loss of a pregnancy or newborn child and to address disparities in access to healthcare services for medically and economically underserved families.
He is a recipient of the Association of Professors in Gynecology and Obstetrics Teaching Award, the C. Lee Buxton Teaching Award, has been invited to present his work internationally and has been interviewed on CBS, the Discovery Channel and the NBC Today Show. In 2012, Dr. Berman was appointed to the faculty at Mount Sinai Beth Israel as the Associate Chairman for Quality and Safety in the Department of Obstetrics of Gynecology and Medical Director of the Labor and Delivery Unit. Upon his arrival, he implemented the hospital's first full-time Laborist Program consisting of four full-time, Board-Certified physicians whose primary professional focus is the intra-partum, obstetrical care of laboring patients The Mount Sinai Beth Israel Laborist Program provides a structured, collaborative, patient-centric approach to improve quality, safety and patient experience on the Labor Floor. Dr. Berman is Chairman of and member on many Quality and Safety Committees in the Mount Sinai Health System. In June, 2014, he received a Master's Degree in Biomedical Informatics at the Oregon Health and Science University, with a major focus on personal health records and disparities in access to health-care information technologies ("Digital Divide").
Dr. Berman is the author of the book, Parenthood Lost: Healing the Pain after Miscarriage, Stillbirth and Infant Death and many poems and essays documenting the human condition and how we as physicians and healthcare providers affect and are affected by our patient's experiences. His most recent manuscript is, When Love Impales the Heart, A Doctors Poems of Eulogy and Celebration.